IBM API Connect v5/v2018 is going out of support!!!
By Purush Das • February 8, 2023
IBM API Connect is an award winning complete, modern and intuitive API lifecycle platform to create, securely expose, manage and test APIs across clouds to power digital applications. It has three versions in the market: V10 (latest), V2018 and V5.0.x(oldest). Therefore, no surprise to hear that the End of Support(EOS) for the two oldest versions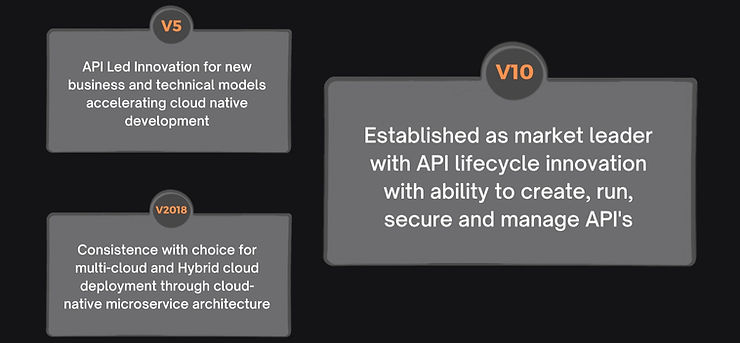 API Connect V5 is already End of Support (EOS) after April 30, 2022 . Support Extensions are available for purchase through December 31, 2022.
V2018 will end after April 30, 2023.
By then, everyone using IBM API Connect V5 and APIC 2018 should upgrade to the new version – APIC v10.
V10s Improved Resiliency for Continuous Availability
V10s Performance Improvements
We can assist you with making critical decisions below for the ease of migration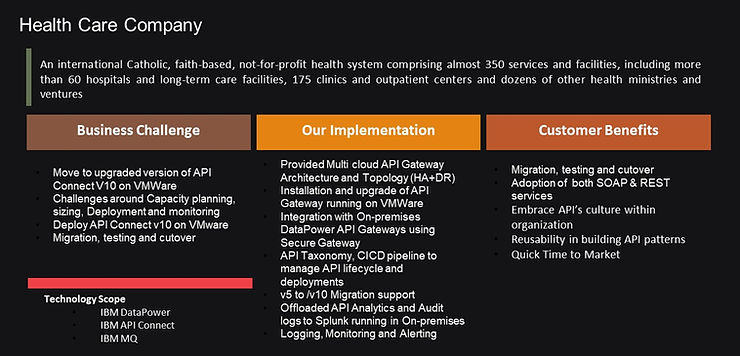 If you plan to migrate, need help or advice, feel free to contact us and we'll make sure your migration goes as smooth as possible.