We offer a comprehensive range of Azure Migration Services to help businesses make the transition to the cloud with confidence. Our experienced team of Azure experts can guide you through every step of the migration process, from planning and assessment to execution and ongoing management, to ensure a smooth and successful migration to the Azure cloud.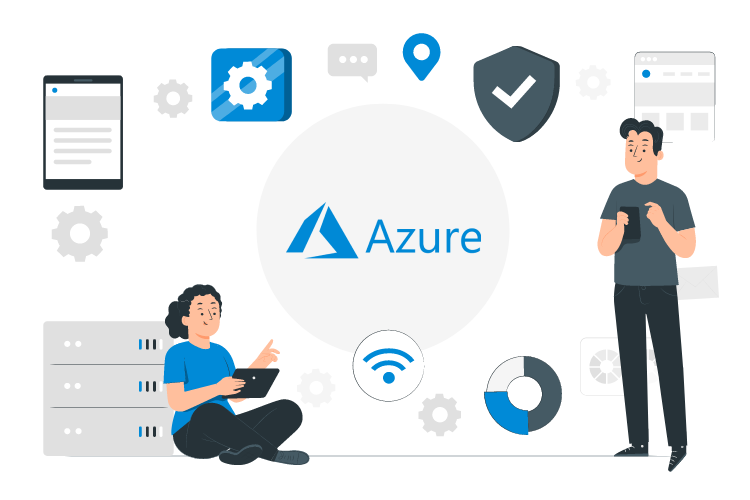 Azure is a popular cloud computing platform developed by Microsoft, providing a wide range of services such as computing, storage, analytics, networking, and more. It is designed to help businesses and organizations to build, deploy, and manage applications and services with ease.
Our Azure migration services include a thorough analysis of your current environment, identifying potential risks, and providing a detailed migration plan. We work closely with you to understand your business requirements, ensuring that the migration process aligns with your business objectives.
We are committed to providing high-quality Azure migration services, ensuring that your migration to the Azure cloud platform is seamless, efficient, and cost-effective.
Lift and Shift Migration
This involves moving your existing on-premise or cloud applications to the Azure cloud platform, without any changes to the application architecture.
Application Refactoring
This involves modifying the application architecture to take advantage of Azure services, resulting in improved performance, scalability, and security.
Hybrid Cloud Migration
This involves migrating some of your applications and services to the Azure cloud platform while keeping others on-premise or in other clouds.
Azure Data Migration
This involves migrating your data to Azure, ensuring that the migration process is secure, efficient, and minimizes downtime.
Disaster Recovery
This involves setting up a disaster recovery solution on Azure, ensuring that your applications and services are available even in the event of a disaster.