Founded in 2016, IntegrationPath is a cost-effective hybrid cloud consulting and professional services company with a strong technical background that provides solutions and Implementation services on any cloud provider (AWS, Azure, Google and IBM), RedHat OpenShift, On-Premises and VMware platforms.
Successful Hybrid Cloud Integration Projects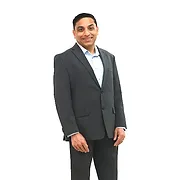 Purush is responsible for developing the company's strategy driving Hybrid Cloud consulting practice, IBM Middleware solutions delivery and implementation across hybrid and multicloud environments. He has more than 20 years of experience in IT consulting. His vision, passion & experience in IBM Middleware and Cloud professional services helped to build IntegrationPath's consulting services business successfully. His current responsibilities also includes leadership of the Technical sales, Inside sales, Global expansion, Marketing and consulting services sales teams.
We are located in US & India